About Us
Té-ruel Gourmet, specialized teashop and coffee, chocolate & others delicatessens, has more de fifteen years of experience in this area. Our gain is to guarantee our products to our top level quality, offering the best leaf teas and coffee beans of the world, 100% natural origins.
In our shop you can find more de 200 variety of teas, tisanes, rooibos, sugars, chocolates, waffels, bombons, salt, sauces and spicies of the world, etc. last but not leas all the accesories and sets to enjoy and make it closer to the tea & coffee culture. In our shop we also offer your a place where you can solve your doubsts and questions. To be a proper expert!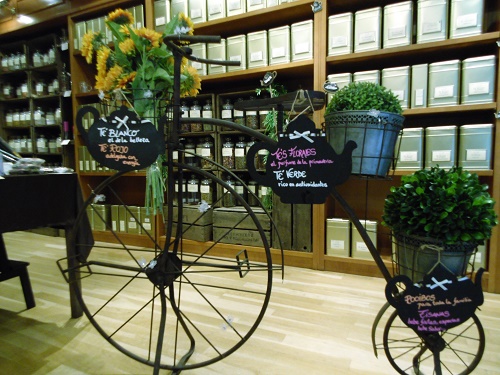 Using this shop online, apart from offering your information about our products, we make it close all our products for the people taht cannnot come into the shop. As so many people alreday knows , you can find our in Tomás Nougués, 14 street of Teruel and form THIS SHOP OLINE, no matter where you live or come from!!
Ampliamos la calidad de nuestra atención a nuestros productos, por ello ofrecemos productos de calidad y con garantía, sometidos a los más altos controles europeos, de proveedores españoles e internacionales.